Face coverings and social distancing from Monday 19 July
2 months ago Fri 16th Jul 2021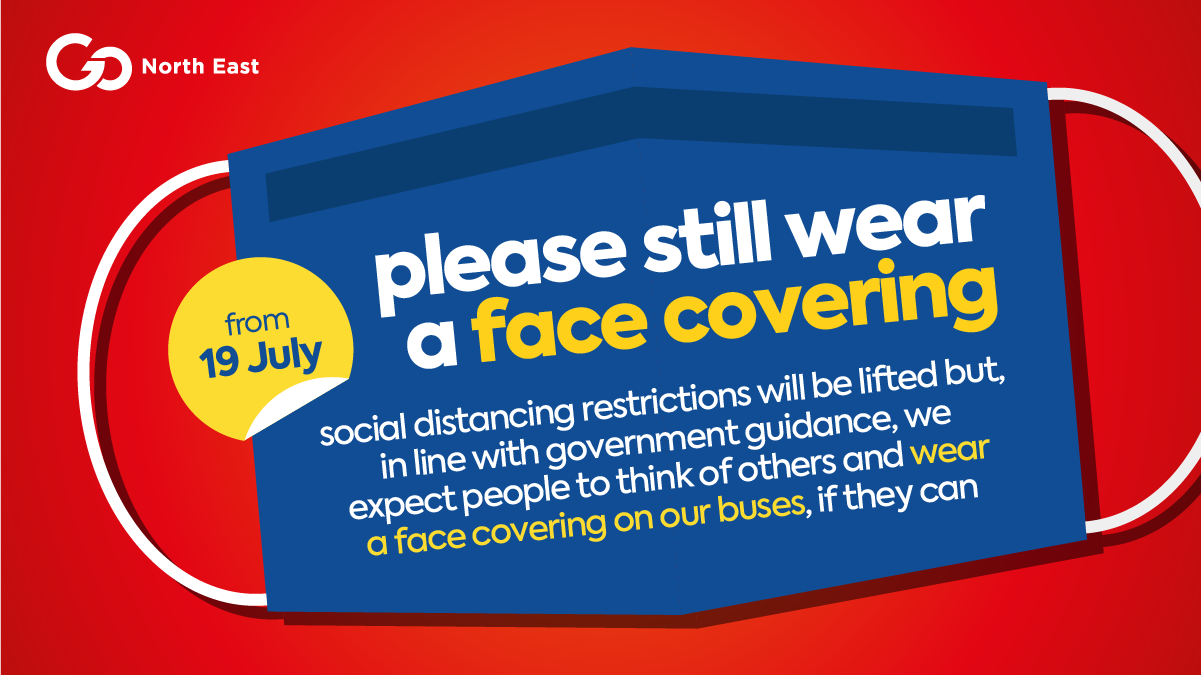 The UK Government's decision to proceed with step 4 of its Covid-19 roadmap means face coverings and social distancing will no longer be required in England from 19 July.
Regulations requiring face coverings will be removed and government now "expects and recommends that people wear face coverings in crowded areas such as public transport."
As a result, there will be no restrictions on capacity but we expect people to think of others and still wear a face covering on board, if they can, in line with government guidance.
We are continuing with our extensive cleaning regimes to ensure that our buses are as clean, safe and comfy as they ever have been.
When travelling with us, please leave windows open to assist ventilation.
Remember, with our app or on our website, you can check live information to see how busy your bus is going to be with our 'how many seats' feature.
If you haven't travelled with us for a while and need some assistance, check out our handy journey planner and we'll have you on your way in no time at all.
We can't wait to welcome you back on board.