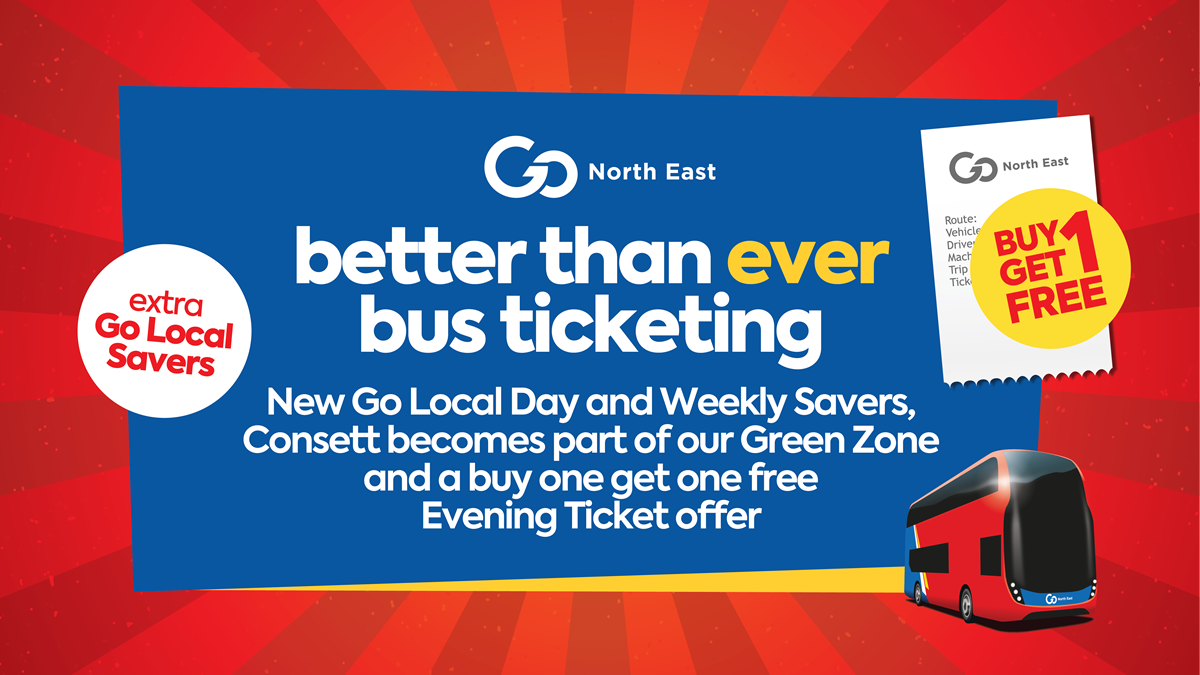 Our tickets already offered great value and we've just made our range a whole lot better!
We've introduced a new School Tripper ticket, moved Consett into the Green GoZone for cheaper travel across County Durham, launched new Go Local Saver tickets including Durham and Houghton-le-Spring, and added some new Flexi 5 ticket options.
We've also introduced a 2 for 1 'Bus Out to Help Out' evening ticket offer. Simply buy one £3.50 evening ticket for use after 7pm and two people can travel with it, helping you get out and support restaurants and pubs further.
Check out our ticket range and area maps below.