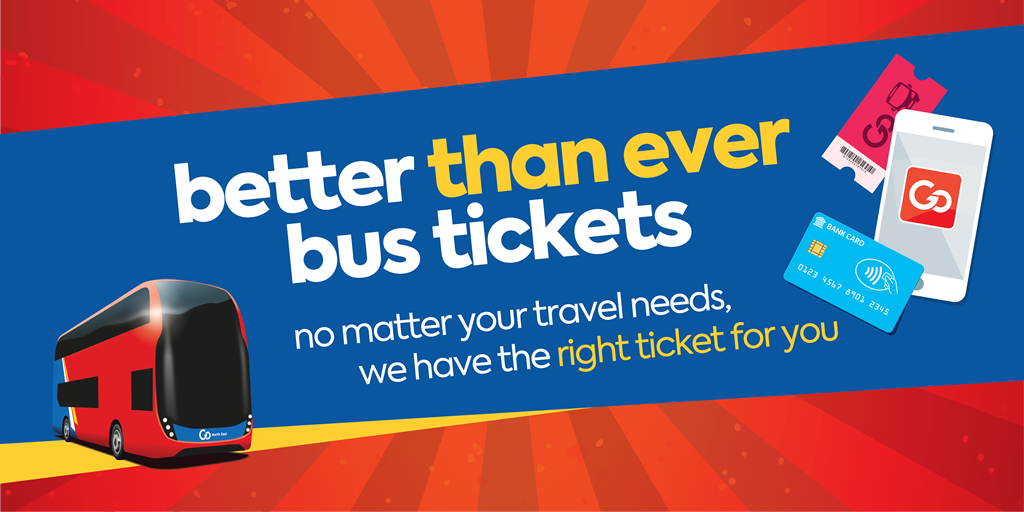 Here's our guide to a better than ever bus tickets.
We've got a whole range available to suit every need, including our GoZones, Go Local Savers and 5 to 25 tickets.
If you work part-time, or you're splitting your time between home and the office, you can save with our Flexi 5 ticket options. They can be split over any 5 days – once you've activated the first ticket, you'll have a month to use the rest.
If you're travelling on an evening more now that pubs and restaurants have started to reopen, why not take advantage of our 2 for 1 offer? Two people travel for the price of one with our £3.50 evening ticket.
Check out our ticket range and area maps below.