How many seats are left on my bus?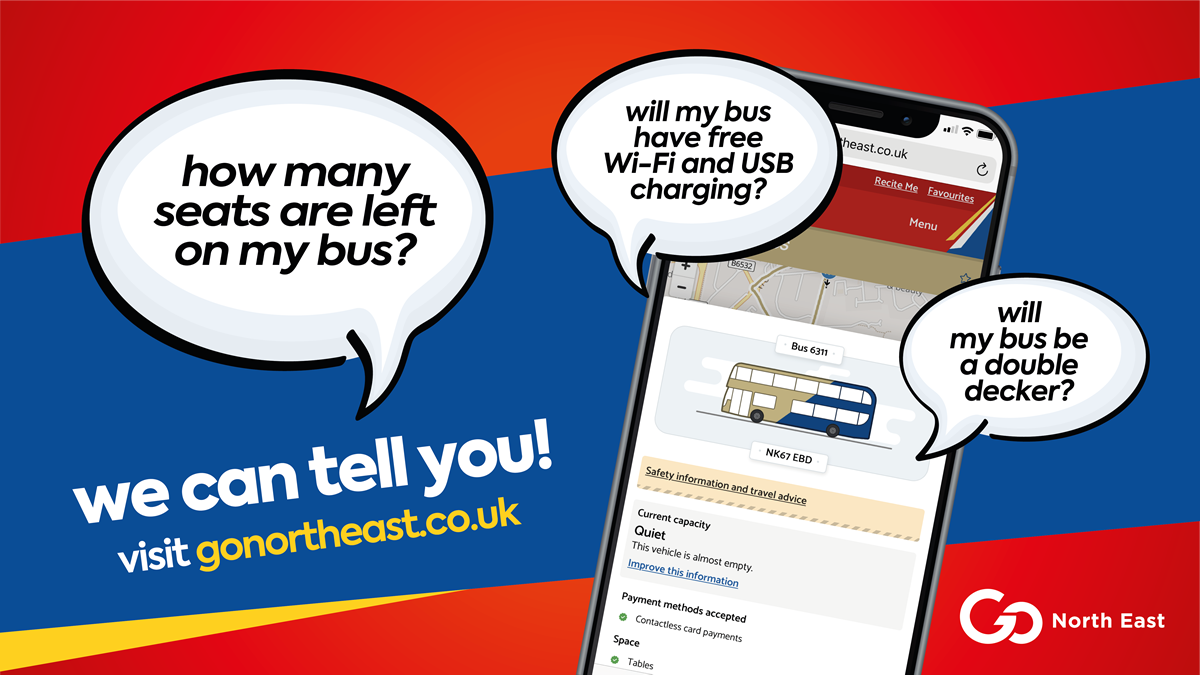 Through our live bus tracking feature on our website, you can get the answers to some of the questions you ask most.
How many seats are left on my bus?
Will it be a single or double-decker?
What colour will the bus be?
Does it have free Wi-Fi, USB charging or any other features?
To check your bus, find your stop on our map, click on it and select 'track buses'. You'll then see buses moving on the map and you just need to tap on the one you want to catch.
It'll show you if the bus is 'quiet', 'moderate' or 'busy', as well as displaying an image of a bus to let you know whether it's a single or double-decker, and also listing the features the bus has.
If you don't think the information is accurate, you can click on 'improve this information' and quickly enter the details.

When2Travel
If you're planning a journey in the future (up to two weeks), you can check the best times to travel with our When2Travel tool that uses a dynamic prediction engine to forecast which journeys will be quieter, or busier, when and where, whilst capacities are restricted due to social distancing on board our buses.
Then on the day, you can have another check using the live data with our 'how many seats are left?' feature shown above.