Temporary weekend timetable changes from Saturday 8 January
4 months ago Thu 6th Jan 2022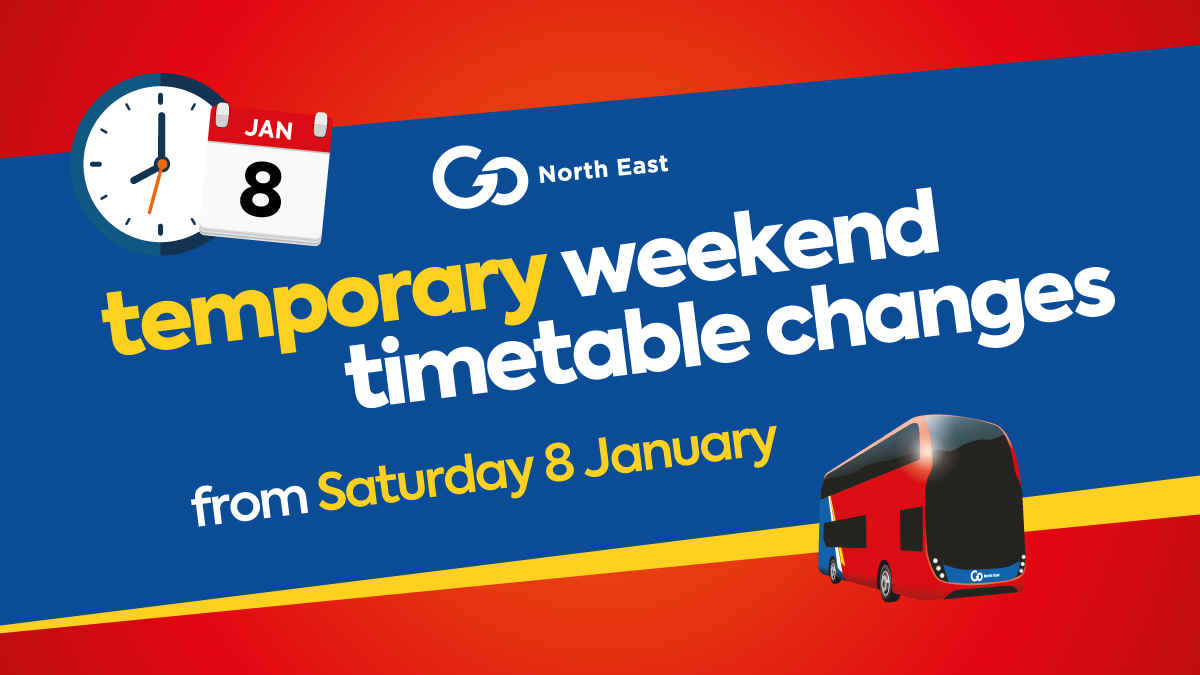 In light of ongoing staffing challenges, and the Omicron infection rates being seen around the country, we are making temporary changes to weekend timetables on some of our services from Saturday 8 January.
It is hoped that these changes will reduce staffing requirements, and in turn the number of on-the-day cancellations being made to journeys on some routes across the Go North East network.
A full list of the temporary changes is below. If your service isn't listed, it will continue to run to its normal timetable.
These services will run to Sunday timetables on both Saturdays and Sundays until further notice: