Flexi 5 tickets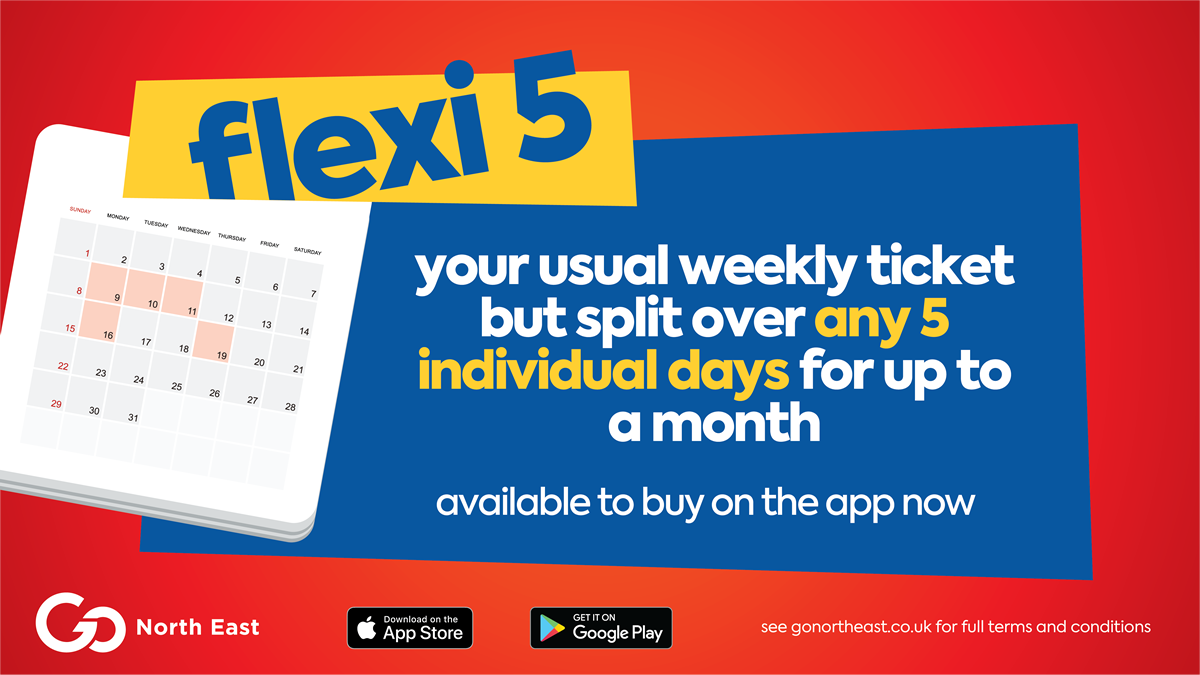 Working part-time or splitting your time between home and work? Our Flexi 5 tickets can be split over any 5 days – once you've activated the first ticket, you'll have a month to use the rest.
The flexible tickets are available on the Go North East app, with a range of options on offer.

So, whether you're working more flexibly or only attending your place of education a couple of days a week, our new Flexi 5 tickets offer even greater value for money.