New services in North Tyneside from Sunday 3 September
4 months ago Wed 2nd Aug 2023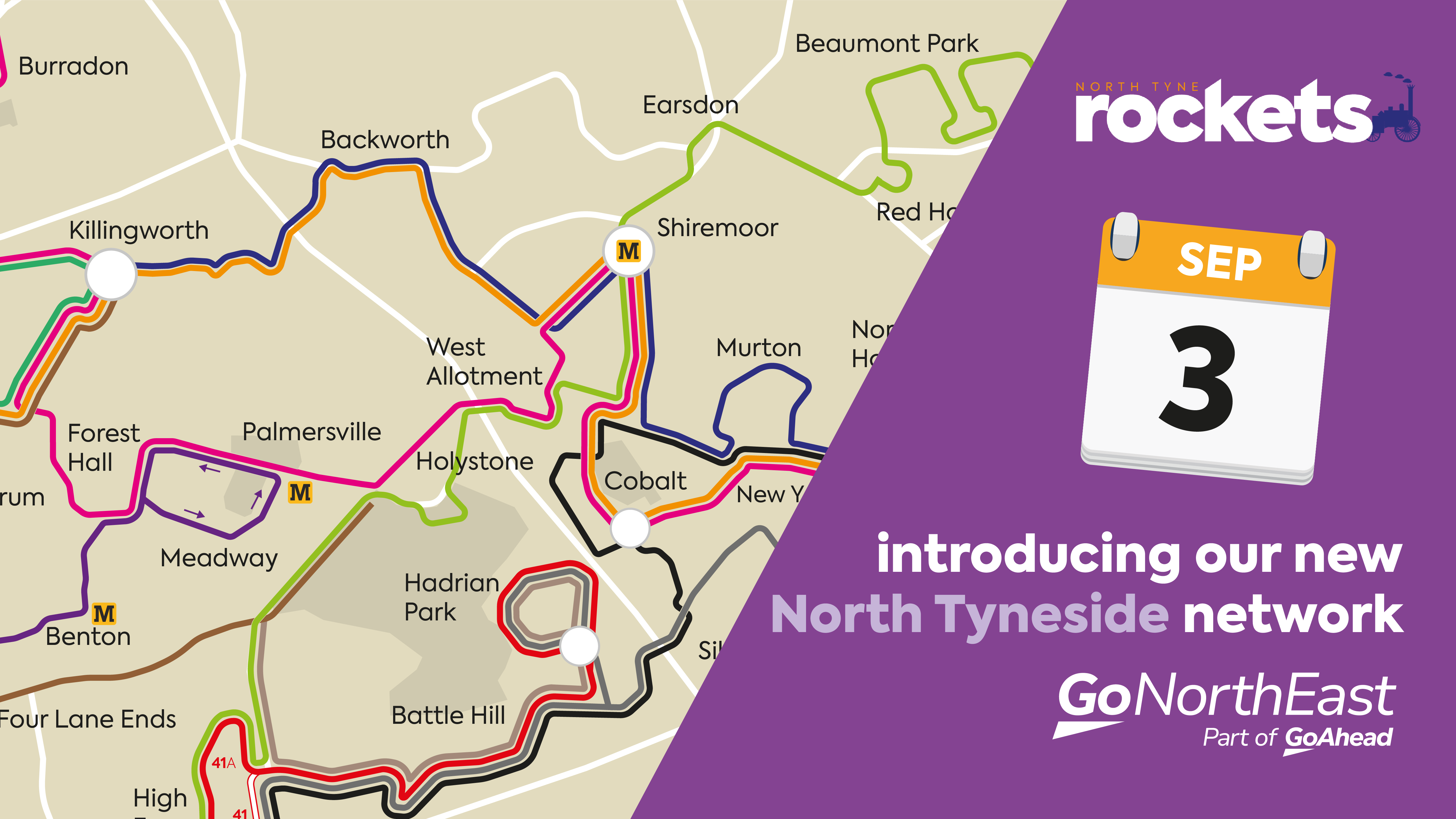 Earlier this year, Arriva announced plans to stop running some of the services that it operates in Newcastle and North Tyneside, from Sunday 3 September.
In response, we are stepping in to partially replace these services, joining our existing network of services in North Tyneside.
Nexus will also be funding some additional services, which we will operate, using financial support from the Government's Bus Service Improvement Plan.
The new services that we will operate from Sunday 3 September are summarised below:
Service 335
Service 351
Service 352
Service 353
Service 354
Service 355
Service 359
The new services will operate with environmentally friendly low carbon emission Euro 6 buses, which feature free Wi-Fi and 'next stop' audio-visual announcements.
Our Newcastle and North Tyneside day, week and monthly tickets will be valid on all these services.
These tickets are great value, allowing unlimited travel for £4.30 per day, £16.00 per week, or £64.00 per month.
Single tickets will cost no more than £2 for adults and £1 for those aged 21 and under.
If customers have already purchased week or monthly tickets with Arriva, we will accept these until Saturday 30 September.
Dan Graham, commercial development manager at Go North East, said: "We are delighted to be replacing the services which Arriva are no longer able to provide, from Sunday 3 September.
"These services provide key links to town centres, doctors' surgeries and hospitals, and we are stepping in to save some of these vital bus links.
"Customers will benefit from our great-value day, weekly and monthly tickets in Newcastle and North Tyneside, which are valid on all Go North East services in the area.
"Our buses will be easy to identify by their distinctive purple colour, and our drivers look forward to welcoming our new customers onboard soon."