When2Travel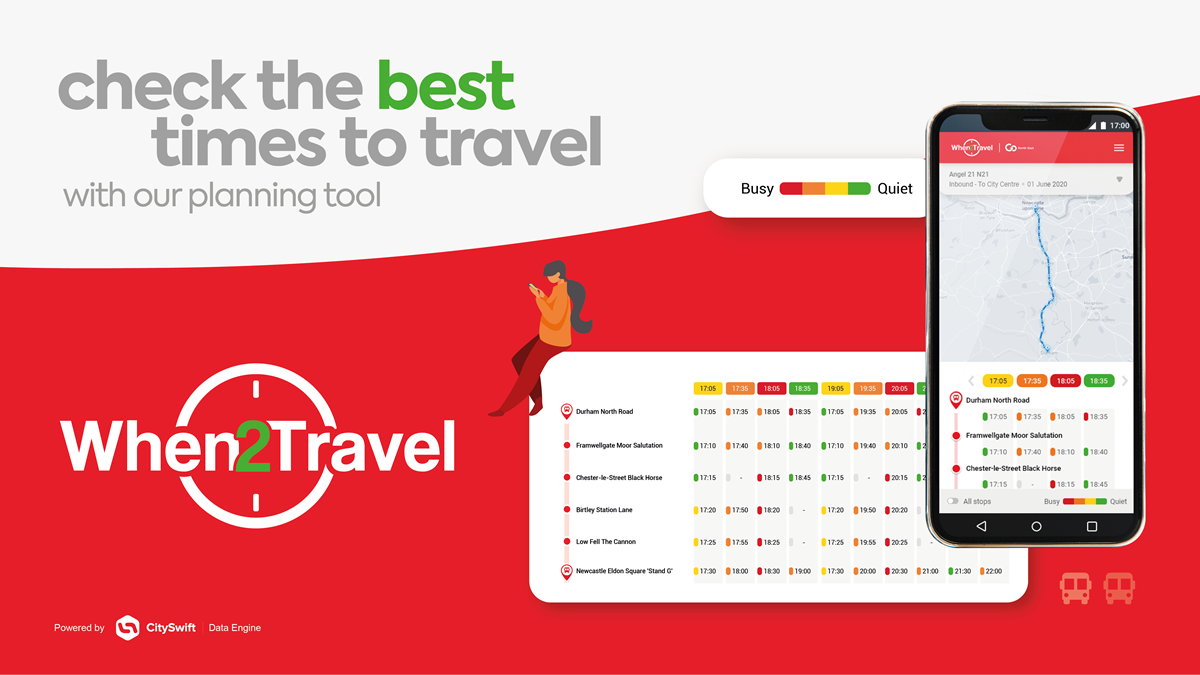 Want to travel on the quiet buses?
Check the best times to travel with our new When2Travel tool that uses a dynamic prediction engine to forecast which journeys will be quieter, or busier, when and where, whilst capacities are restricted due to social distancing on board our buses.
How it works
Search for your route
Pick your day of travel
Plan for the quieter times

Looking to travel now?
You can also check live data whilst you're at the bus stop or waiting to set off from home to see how many seats are left on your bus in real-time. It'll also show if the bus is a single or double-decker and what features it has, such as free Wi-Fi and USB charging.