Voltra – zero emission electric buses for Gateshead and Newcastle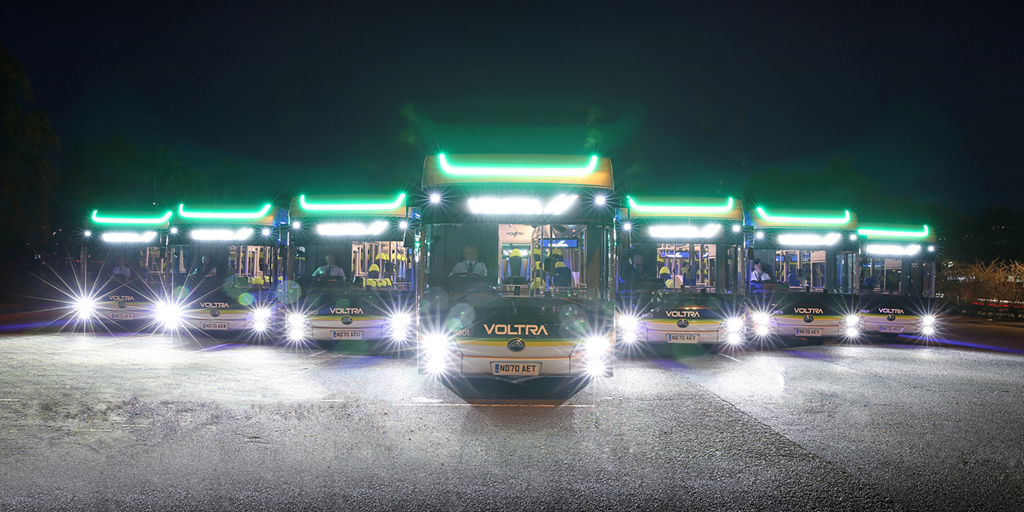 We've flipped the switch on Voltra – now it's your turn. Be the change!
Like you, we believe in being as green as possible. So not only are our new buses for Voltra 53 and 54 fully electric, we pay for electricity that's come from zero emission sources too – like solar, wind and hydro.
Our Voltra buses serve Saltwell Park, Gateshead and Newcastle.
Check out our Voltra launch video

Tap On, Tap Off
The new convenient way to pay for your travel using contactless, Google Pay or Apple Pay on Voltra services 53 and 54.
The clever tech works out the best price over the day, or if you're travelling a lot, over the week – you'll pay no more than £3 a day or £13 a week.
Giving you the power
At seat phone charging – USB and wireless – plus free Wi-Fi means that you can stay in touch on the move. And if you're not sure when your stop is coming up, we have next stop displays and audio announcements to help you.
Creature comforts
On board you'll stay warm in winter and cool in summer, thanks to air conditioning... and comfy too, with plush seats trimmed with stylish British designed moquette paired with environmentally friendly vinyl fabrics.
There's a phone holder for easy viewing, your own personal bell push for when you want the bus to stop and even a coat hook. And to underline our green credentials, there's even a grass effect floor as you walk down the aisle!