Timetable changes on X9 and X10 from Saturday 18 December
6 months ago Thu 16th Dec 2021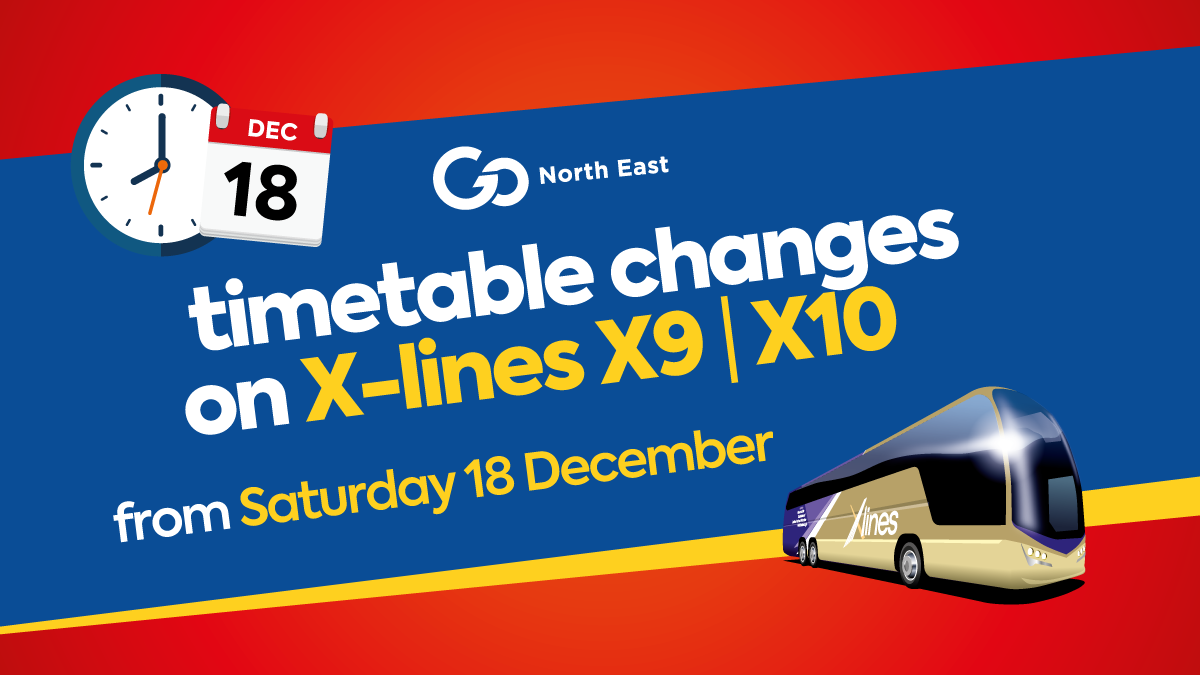 Due to a national driver shortage, reflecting labour shortages being seen in many sectors across the country, and a short-term increase in sickness absence, we are making some changes to X-lines services X9 and X10 from Saturday 18 December.
These changes will reduce staffing requirements, and in turn the number of on-the-day cancellations being made to journeys on some routes across the Go North East network. If your service isn't listed below, then it will continue to run to its normal timetable.

X-lines X9
This service will be suspended until further notice.

X-lines X10
This service will additionally run via Peterlee and Billingham to replace service X9, every hour
View the new timetable – simply change the calendar to your desired date of travel

Journey times may be slightly longer than usual – we apologise for any inconvenience that may be caused.