Temporary timetable changes on X-lines X9 & X10 from Monday 12 July
2 months ago Thu 8th Jul 2021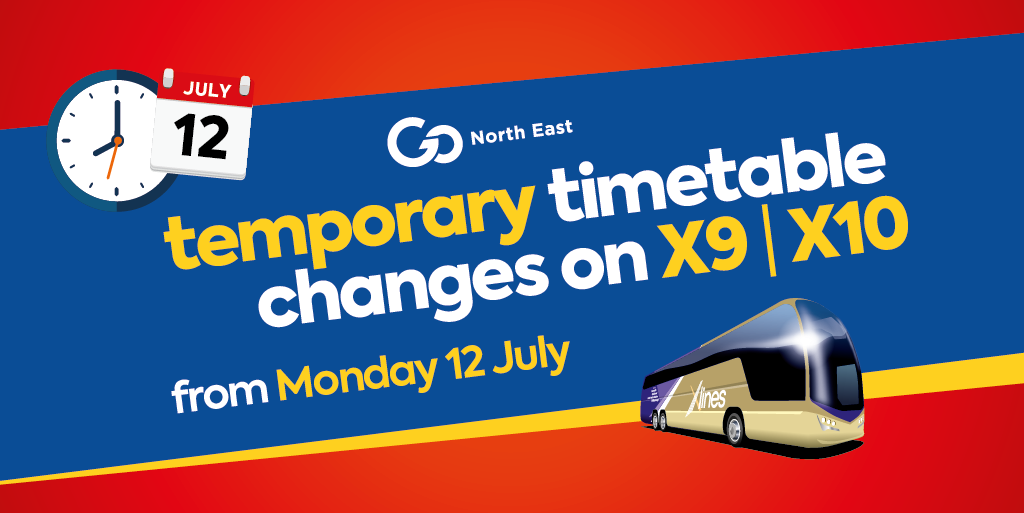 From Monday 12 July, there will be temporary timetable changes on X-lines X9 & X10. This is due to a high number of non-work related track and trace app self-isolation alerts and resultant short-term disruption to staffing requirements.
X-lines X9
This service will be temporarily suspended until further notice.
X-lines X10
This service will additionally run via Peterlee and Billingham to replace service X9, every hour.

Journey times may be slightly longer than usual - we apologise for any inconvenience that may be caused, and hope to restore full service levels on services X9 and X10 as soon as possible.