Open-top pool upgrade for Toon Tour
9 months ago Thu 1st Apr 2021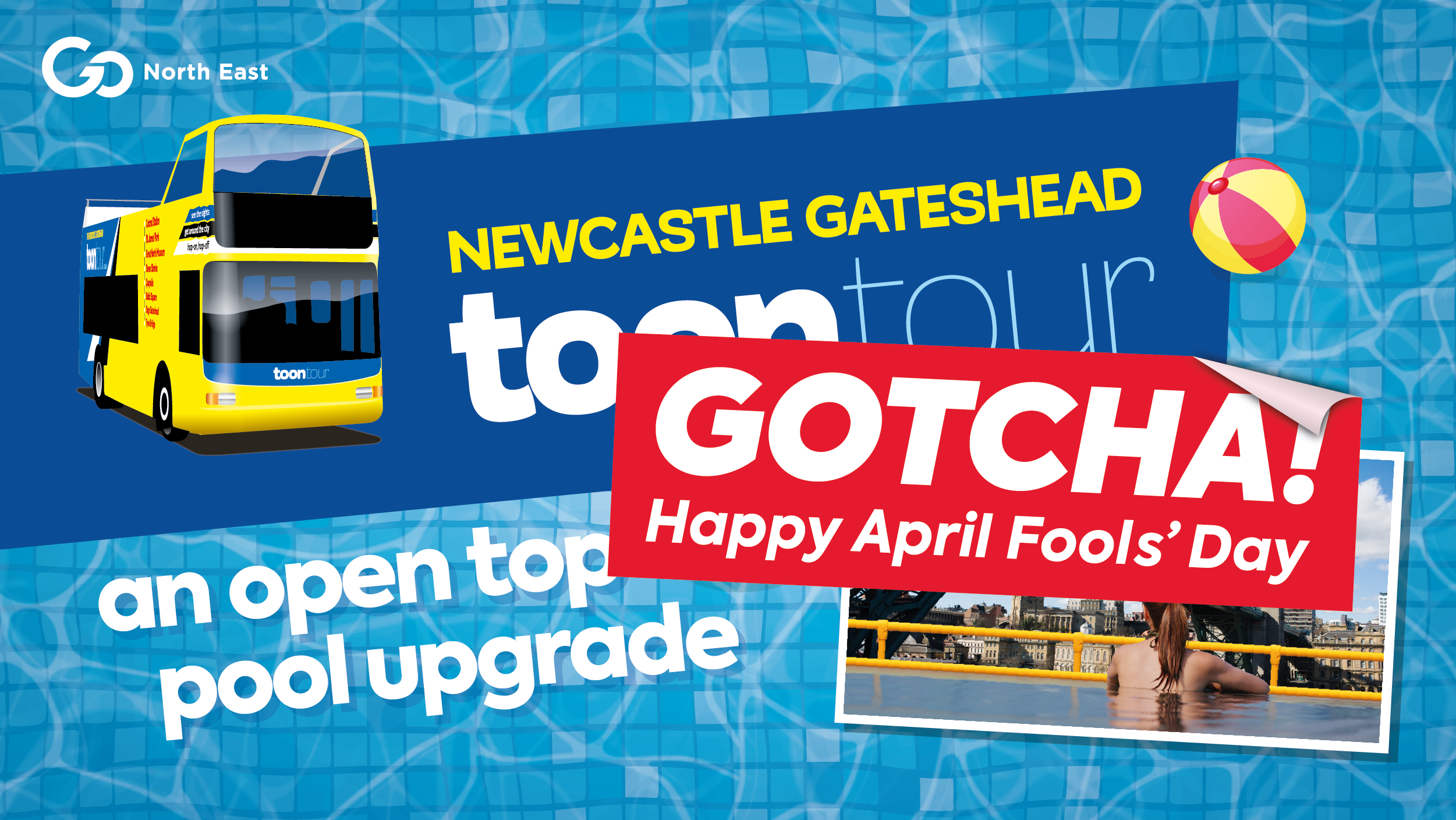 UPDATE: Happy April Fools' Day
Although Toon Tour won't have an open-top pool the tour bus will be making a comeback from 17 April, along with three other seasonal staycation services.


Yes, you did read that title right!
We're delighted to announce that Toon Tour will be returning this summer and due to the latest advancements in technology, we've been able to convert the upper-deck of our open-top tour bus into a pool.
We can't wait to have you all on board soaking up the summer sun, taking in the sights and delights of Newcastle and Gateshead.
Timetable and route information will be announced soon, so keep checking back for full details.