Flexility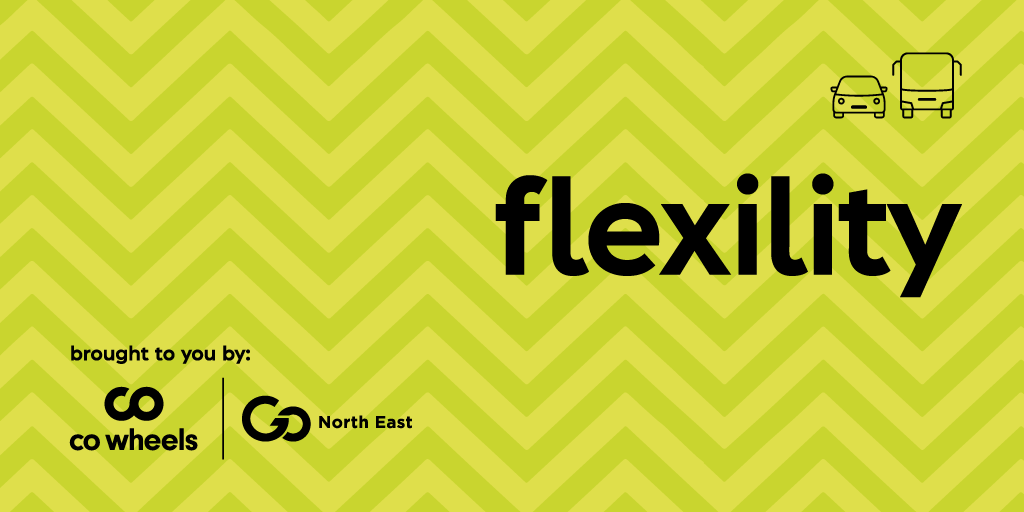 Welcome to Flexility, our partnership with Co-Wheels car club.
This dynamic mobility solution allows users to blend the best bits of using our buses, but also a car when you need one.
The smartcard-based season ticket enables you to catch your bus for your regular journeys and still have access to a car when needed without the need to own one – making sustainable lifestyles even easier.
The Flexility smartcard acts as your ticket for bus travel, and also your key for opening Co-Wheels cars.
Sign up offer
Sign up with us and you'll get £30 driving credit with Co-Wheels – and no monthly subscriptions either.
How to sign up
Signing up is easy, all you need to do is follow these simple steps.
Give us a call on 0191 420 50 50 asking to join Flexility
You'll then be issued with your card and provided with details about claiming your £30 free credit from Co-Wheels
Once the set up is complete, you'll be able to buy bus tickets online for use on the smartcard, and also use it with Co-Wheels to hire a car. The card even works as your key to open the car.
How to book a car with Co-Wheels
Once you're set up as a Flexility customer and have your credit loaded, you can book any of Co-Wheels' cars on their online booking system or over the phone on 0191 375 1050, and use your Flexility smartcard to access them – no need for keys. At the end of your booking, you return the car back into its bay or into an approved parking zone.
Insurance is included, and you can book a car for 30 mins to days at a time, only paying for the hire time and distance you drive. It's as easy at that!
Where can I hire a car from Co-Wheels?
Co-Wheels has dozens of vehicles across the North East from small city cars to estates and vans. There is no age limit to use them as long as you have held a full driving licence for at least a year. You can find them on street, available 24/7 in popular residential areas and places like universities and city centres.