Never pay more than £2 after 7pm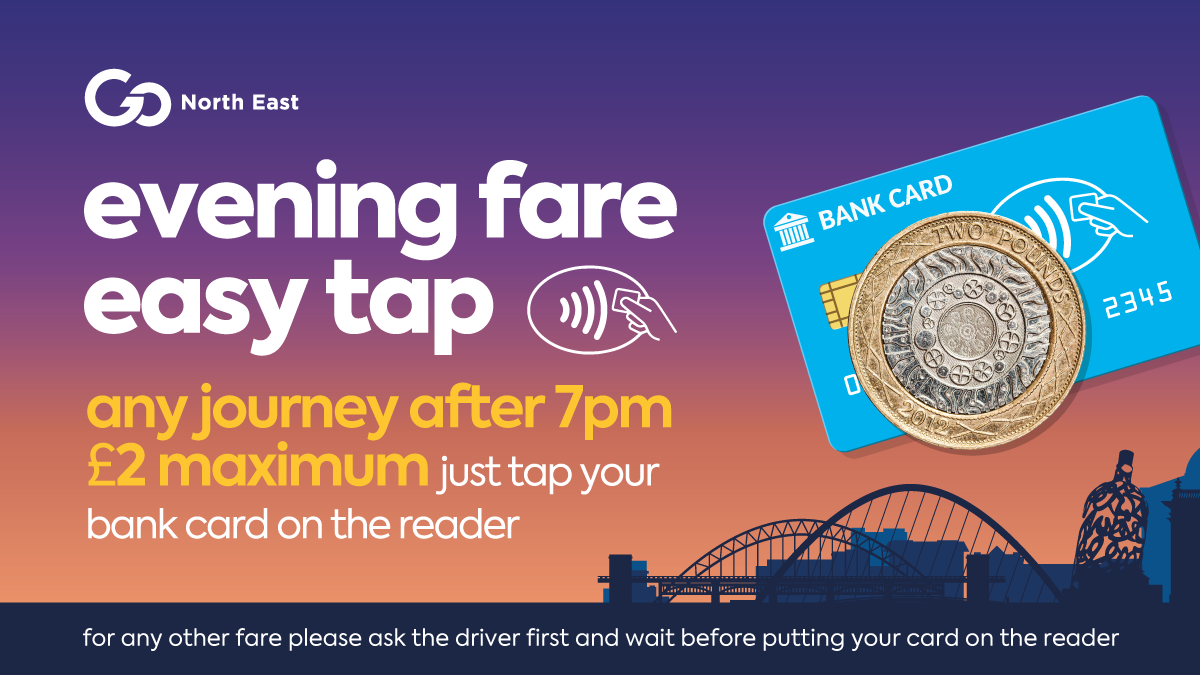 Travel home for £2 on less on any bus journey after 7pm.
So, whether you're going out for food, meeting friends for drinks, or off for a late night cinema trip, travelling with us couldn't be easier.
All you need to do is simply tap your bank card on the reader and you'll automatically be charged £2.
If your journey is usually less than £2, please tell the driver where you're heading and you'll be able to pay using contactless or cash as you usually would.
Prefer to buy your ticket on our app?
Plan your journey
Getting from A to B couldn't be easier with us. As well as a handy journey planner, our website and app also include live times and interactive maps, so you can see exactly where your bus is.