Go North East unveils its very own Christmas Angel
1 year ago Wed 16th Dec 2020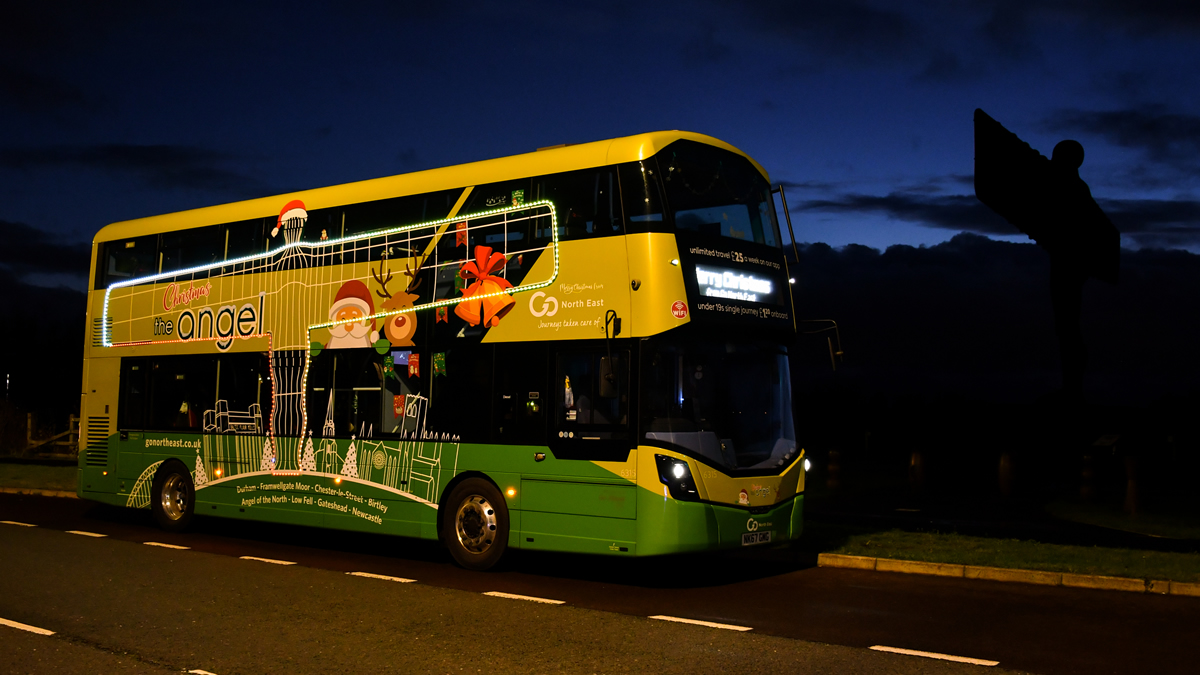 Hot on the heels of Go North East's announcement of its open-top Santa bus tour, the company has unveiled its very own Christmas Angel.
A special Christmas inspired bus will be running on the popular Angel 21 route between Durham and Newcastle, featuring festive vinyls and LED lighting on its exterior, with decorations and much more on the inside.
The bus, which passes the Angel of the North, will additionally be playing Christmas songs in between next-stop audio-visual announcements, lifting festive spirits ahead of the big day.
If you like, you can also track the bus on Go North East's website or app, looking out for fleet number 6315 on the Angel 21 route.
Go North East has also decorated eight buses that will be running in service to help spread some much-needed Christmas cheer.
One bus from each of the company's depots will be decorated with tinsel and bunting aplenty, and will also be adorned with a selection of hand drawn pictures made especially for these buses by children in year 3 at Hotspur Primary School in Newcastle and Mortimer Primary School in South Shields.
Martijn Gilbert, managing director at Go North East, said: "We know that the pandemic has changed things for a lot of people this year, so we've been keen to find ways to spread some festive cheer to help put smiles back on people's faces.
"With our open-top Santa bus tour, Christmas Angel and decorated buses we hope that we can help restore festivities of the season and get people excited for the big day."