Bus operator ticket acceptance and express routes to return to normal from Monday 28 June
1 month ago Wed 23rd Jun 2021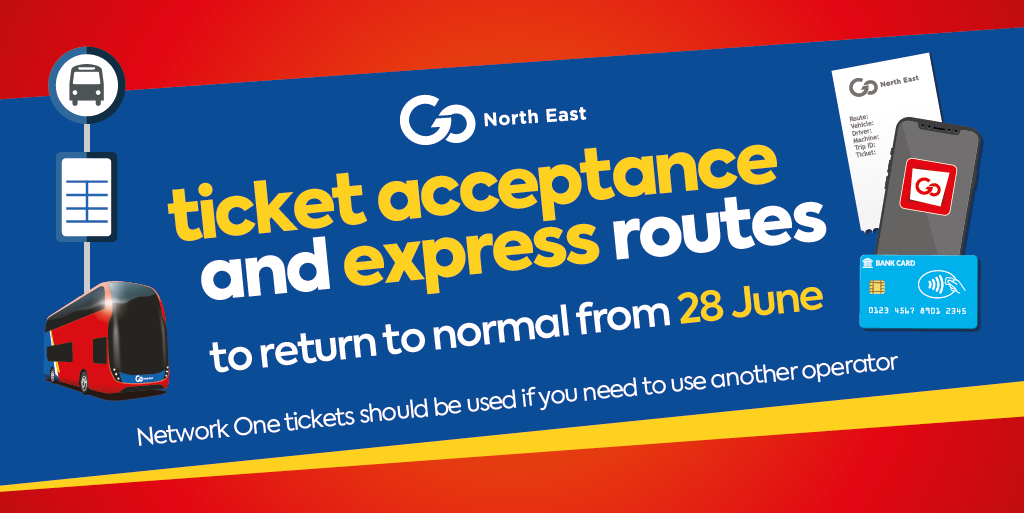 During the depths of the pandemic, the North East's bus operators introduced a temporary arrangement to accept each other's return and season tickets whilst timetables were heavily reduced so that people making essential journeys, such as key workers, could still travel around the region with minimal disruption.
Now that bus service timetables have been increased and, additionally, new extended zones have now been introduced to the region's 'Network One' multi-operator bus and metro ticket range to canter for travellers from Northumberland and County Durham, this temporary arrangement will end from Monday 28 June.
Throughout the temporary arrangement due to the exceptional circumstances of the pandemic and reduced service levels, customers were still advised to buy their normal ticket for their journey.
This remains the case today, with the acceptance of tickets reverting back to pre-pandemic 'normal' arrangements, but the new Network One All Zones Plus tickets, which can be bought on the Go North East app, may provide a better value option for those users travelling from outside of Tyne and Wear on different buses and/or onto the Metro.
From the same date, now that services are back up to full timetables, Go North East's express routes which have been serving every stop during the pandemic will also return to their limited-stop arrangements.