Bus driving jobs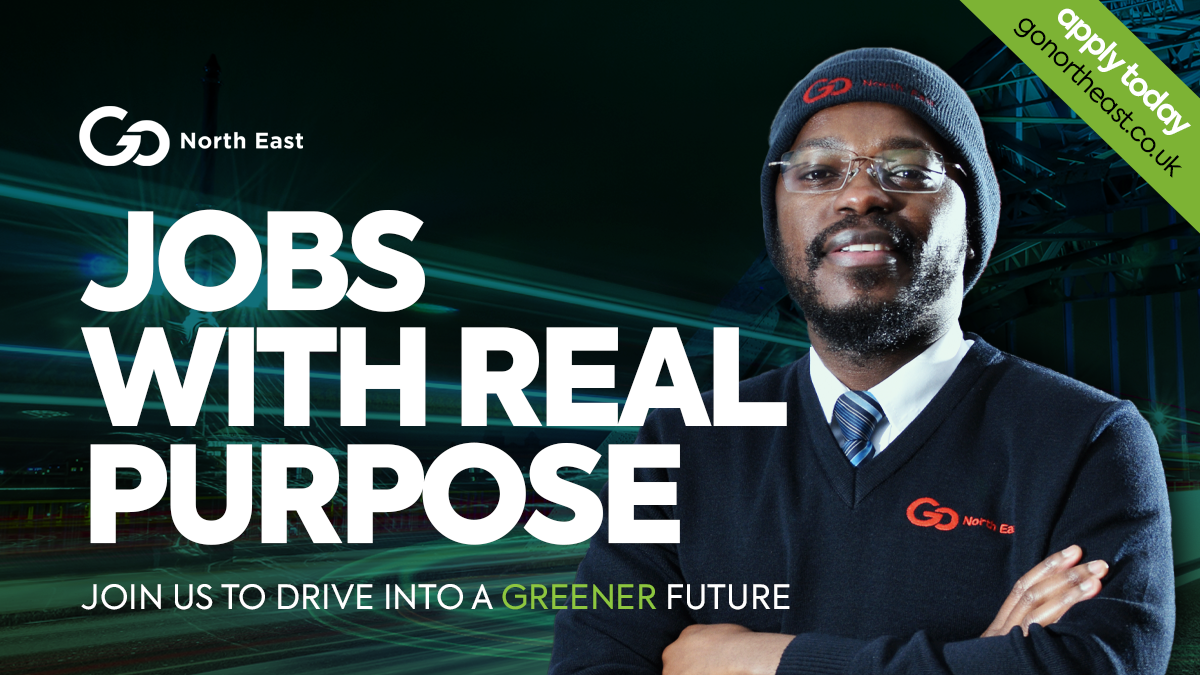 Want a job with real purpose? Join us to drive into a greener future – help connect communities, bust congestion and improve air quality.
Our professional drivers provide safe, reliable and efficient passenger journeys across the North East, providing our valued customers with the best quality travel experience through their friendly, knowledgeable and helpful approach.
Where would I be based?
We have depots right across the North East, with bus drivers based at Chester-le-Street, Consett, Gateshead, Hexham, Percy Main, Peterlee, Sunderland and Washington. You can request which location you'd like to work at when you complete the application form.
Do I need to have a bus driving licence to apply?
No previous bus driving experience is required to become a bus driver, thanks to our award-winning in-house Training Academy, where full training is provided free of charge.
We'll teach you how to drive a bus, put you through your bus driving test, whilst also covering accessibility and customer services training. Ongoing training will also be provided.
A minimum of 12 months car driving experience is required. Applications are also welcomed from those who already hold a PCV licence.
What are pay and benefits like?
A starting salary of £21,000 per year, with the potential of up to £35,000 a year with overtime and enhancements.
Benefits
Free travel benefits for you and heavily discounted travel for your family.
Team GNE Awards – annual awards with the chance to win prizes for providing excellent customer service.
Team GNE discounts – saving up to 5% at major supermarkets and up to 10% at high street retailers.
Free uniform is provided and renewed each year.
Pension scheme – automatic enrolment into the company pension scheme. In addition to your own contributions, Go North East will also contribute into your pension fund.
Free eye test.