Bring your bike on board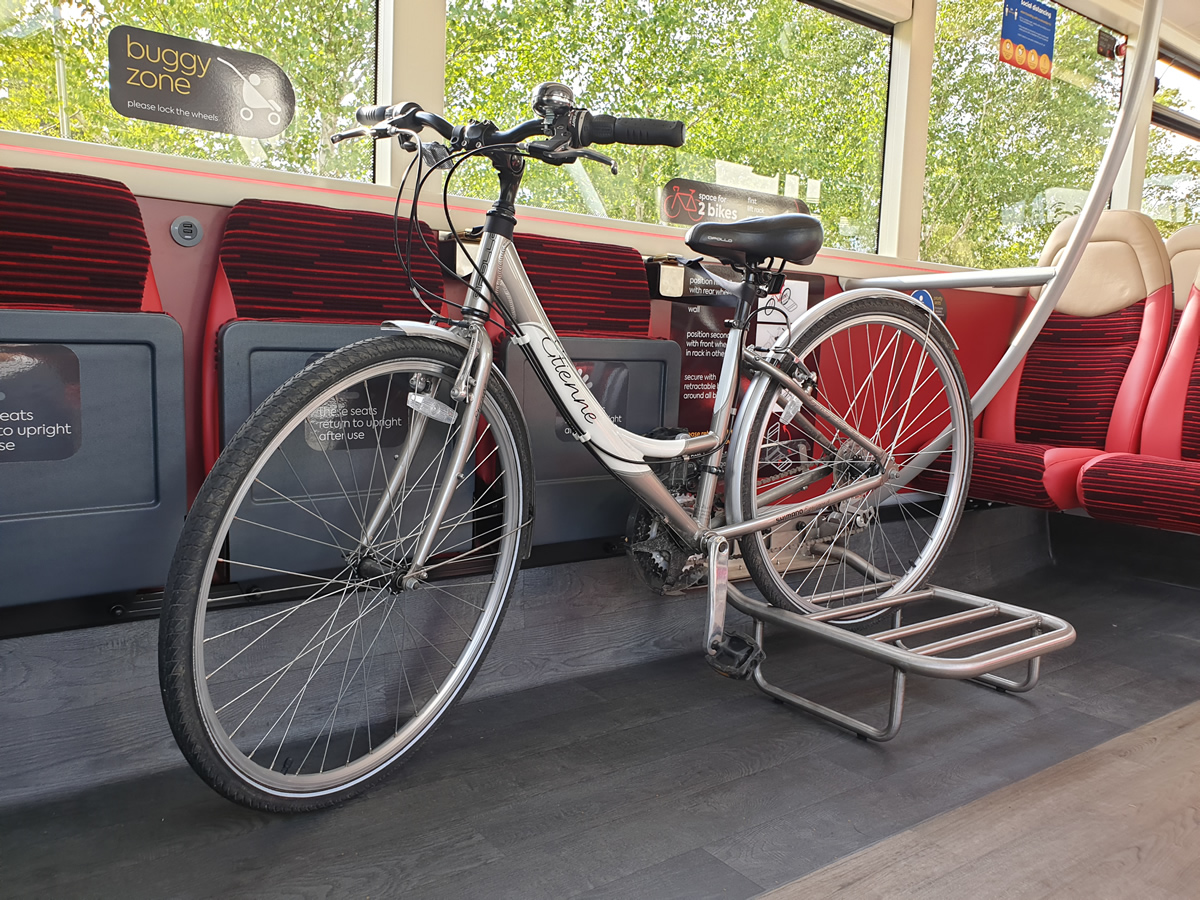 We know there are some terrific cycle rides to enjoy along many of our routes, so we've made sure we can now carry two bikes securely on board some of our routes.
So now you've got no excuse. Just hop on with your bike – it's easy to secure in place – and explore some glorious scenery on two wheels.
Bus routes that currently have bike racks on board:
X-lines X10 – serving Middlesbrough, Stockton, Norton, Billingham, Peterlee, Dalton Park, Heworth, Gateshead and Newcastle
X-lines X70 and X71 – serving Consett, Leadgate, Medomsley (X71), Dipton (X70) Burnopfield, Sunniside, Lobley Hill, Gateshead and Newcastle

How to use our bike racks

Bike bus guarantee
If for any reason the bus isn't one of our cycle friendly types on your return, in partnership with our friends at Stanley Travel, we'll still get you home.
Our drivers can contact our central control room who can then arrange to book a cycle friendly taxi to move you and your bike, ensuring that you don't need to worry about any unexpected matters getting in the way of an enjoyable day out on your bike, with the bus helping to take you to new and further away destinations.