Beamish Museum Express | B1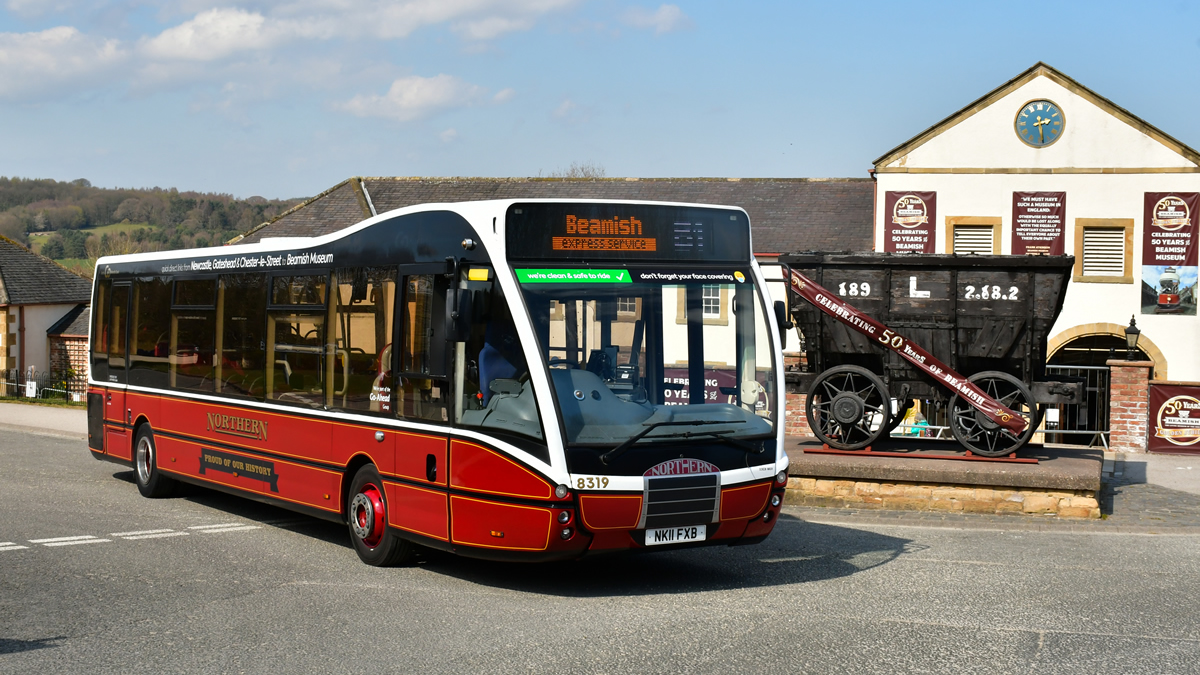 Our Beamish Museum Express B1 takes you quickly to the heart of the museum from Newcastle, Gateshead and Chester-le-Street.
No advanced booking is required to use the bus, but if you want to visit the museum you will need to book a slot on Beamish Museum's website.
When Beamish Museum Express B1 runs
17 April until 23 July – weekends, bank holidays and school holidays
24 July until 5 September – daily
6 September until 31 October – weekends and school holidays
Beamish Museum Express B1 timetable and map
Travelling from elsewhere or outside these times?
If you're wanting to visit Beamish Museum but you're travelling from elsewhere or outside of the operating times of the B1, check out our dedicated Beamish Museum page and you'll be on your way in no time at all.